Music is a whole culture unto itself. According to Princeton.edu, a musical genre is an expressive style of music, which is an accurate description; music is all about expressing ourselves and the different styles of music we use to do so.  That is exactly why we have genres, to express ourselves and what we believe in through every type of music. A musical genre is more than that, though. It's a collection of artists and bands that share the same style and a similar approach and song structure to their music and the way they write it.  Musical sub – genres separate audiences, while genres bring them together as a whole. Music isn't just music for most audiences, it's a lifestyle. They live for the music and what it means to them.
Musical genres are the basic style of music that encompasses several sub-genres. Examples of these are Country music, Rock music, Pop music, Blues, Classical music, Folk, Hip-Hop/Rap and Soul. They are based on different rhythms, beats, context, and the cultures of the artists making the music. Genres are different from radio formats, because they don't cover as many styles of music. Radio formats are the opposite of a genre. The goal of a radio format is to appeal to the largest possibly audience that they can. An example of this is the Classic Rock format on the radio. Everything from punk rock and heavy metal to progressive rock and folk rock is included in this format. You also have Top 40 radio , which covers whatever singles are popular at that given time, usually including every genre , from indie rock to pop, heavy metal, punk, country, rap and techno. The Alternative Rock (also known as Alt Rock) radio format includes Britpop, College Rock, Indie rock, Post-grunge, Post- Britpop, Dream pop, Indie pop and Neo- psychedelic music.
We as music fans, have to have genres. Fans need genres because they separate our music from everything else out there. Everyone has different tastes as far as what they like to listen to. Music sub genres separate audiences by separating us, but at the same time, making us part of something whole because of the Genre the audience is listening to. Genres are what unifies the audience (similar to a radio format, when you think about it because it includes all of the sub genres).If you understand a music genre and its sub – genres; you'll understand its audience.  A sub genre tells you many things about its audience, whether it's their political views or what they stand for socially.
I believe that genres bring fans together. Every genre and sub – genre causes a sort of movement. It inspires generations and speaks to them. Music bonds those fans as they use it to fight for what they believe in, get through the tough times in life and make a statement. It's all about emotion. Music genres help musicians and singers alike express themselves. Music is a way to let out all emotions, whether it's anger, sorrow, pain, lust, love or happiness. It's a way to tell a story or make a statement.
The best way to explain this is that a music genre isn't just music for the fans, it's a whole lifestyle. An example is that with punk music, it's all about expressing anger and outrage at the establishment. They do not want to be told what to do, and they aren't afraid to show it. You stop at nothing to express your anger. Your clothes tell who you are. Punk fans literally injure themselves for their genre, because what they are trying to express through their music means that much to them. This is one of the main reasons why I believe that genres have not outlived their usefulness. If something means so much to the audience, there will continue to be more and more genres in the future that will do the same thing.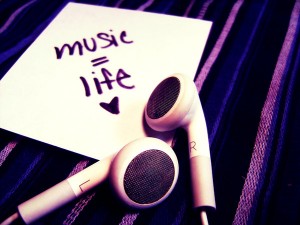 Radio, however does not share the same feelings as music fans on genres. Most of them couldn't care less about musical genres. They are more worried about attracting listeners for their station, therefore using radio formats instead of genres or sub – genres when choosing what to play. Radio incorporates the broadest playlist that they possibly can, so that they please everyone.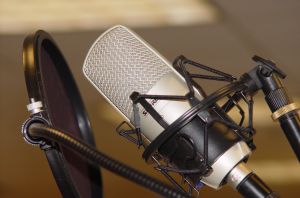 Each genre has several hundred sub genres that come with it. Due to these, genres are able to overlap and combine to form new sub-genres. Some of the hundreds of sub-genres for Rock music are Punk, Hardcore, Heavy metal, Shock rock, Grunge, Alternative rock, Indie rock, Glam rock, College rock, Country rock, Post hardcore, Progressive rock, Blues rock, Deathcore, Emo, Folk rock, Garage rock, Thrash metal, Southern rock, Rockabilly, Screamo, Horror punk, Pop punk , Acid rock, Soft rock, Art punk, Art rock, New wave , Gothic rock, Raga rock, ska – core, Christian rock, Acid rock, Britpop, Punk jazz and Proto-punk. Sub-genres of the Pop music genre are Synthpop, Pop rock, Pop punk, Latin pop, Bubblegum pop, Country pop, ska-pop, Pop-folk, Adult Contemporary music, Lounge music and Psychedelic Pop. Country spawned sub – genres such as Southern Rock, Americana, Bluegrass, Hellbilly, Bluegrass Gospel, Appalachian Folk, Country- Punk, Southern Soul, Western, New Country and Psychobilly.
Genres helped the development of rock and roll because it enabled artists to combine all of their influences. Musical genres such as the blues, country music, gospel, Tin Pan Alley, Hillbilly, rhythm and blues, and R&B influenced what became Rock and Roll. These genres allowed artists to incorporate all of the instruments, rhythms, beats and styles that shaped the Rock and Roll genre. Many of our genres that we have today would not be the same as they are if it weren't for Rock and Roll and the genres that helped to evolve it into what it was.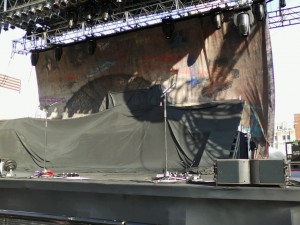 At the time, genres tended to divide the audience, which is still true in some cases. A lot of the issues in the late 40s and 50s had to do with race, which is not as big of an issue now as it was then. Other things that caused this divide were social issues and unrest. Musical taste, as always was a reason why the audience was divided. I believe that either you like the music in a genre and believe what it stands for, or you don't.
Over the past decade, digitally based music distribution systems, such as iTunes and Napster have become more and more popular. I believe that this has been helpful to artists because it has made it much easier for music fans to explore new genres and find music in the genres and sub – genres that they already listen to.  Artists also tend to get more in royalties when using digital distribution methods. This is because no money out of sales has to go to marketing, packaging, retail, retail overhead, publishing and promotion like it does artists are using cd or records as distribution for their music. Radio distribution makes it harder for an artist because radio stations choose what gets played and there are a lot of factors that go into whether or not they actually play an artist's music. Since radio usually plays whatever songs are most popular at the time, it is less likely that an artist or band without many big hits will get played a lot, if at all.
Digital distribution, records and radio play are forms of music distribution do affect the life and longevity of a music genre. As technology increases, artists have more ways to get their music out there, gaining more fans. This can increase the longevity of their genre. Digital distribution also allows more people to find different genres because they have more access to them. Radio distribution can help keep a genre around longer, if its songs are big enough hits to get a significant amount of radio play, therefore staying relevant.
I believe that in the future, something will happen politically or socially that will occur that has a unifying affect, much like the folk and British invasion music of the 60s, when they were all fighting for and against things politically and socially through their music. There are many issues that could cause this. It could be another war, or some kind of political upheaval that sparks a movement. Music will start to become more though provoking and serious. When the music gets back to being more about getting a point across, people will unite together. Genres will not continue to splinter into smaller fragments and cause us to have more and more sub-genres as it has over the past couple of decades.
Genres are a part of music that created the culture that surrounds it. Music genres have the power to bring music fans together and tear them apart. Sub – genres have the power to start a movement and create a lifestyle. The main point is, musical genres are more than just a title for a certain type of music, it's the culture that comes with it.